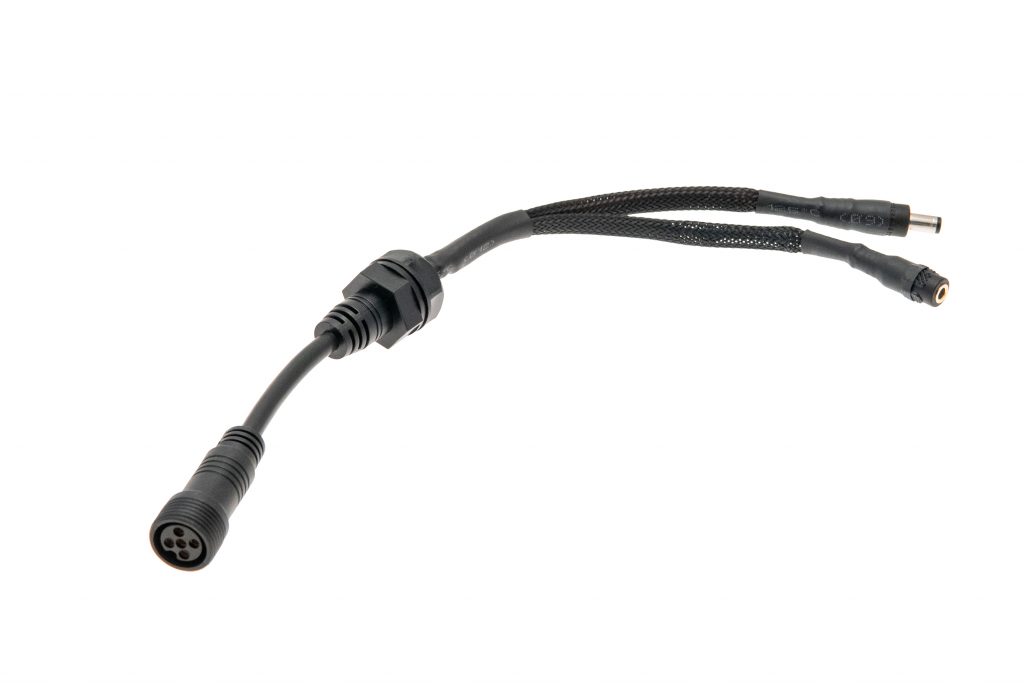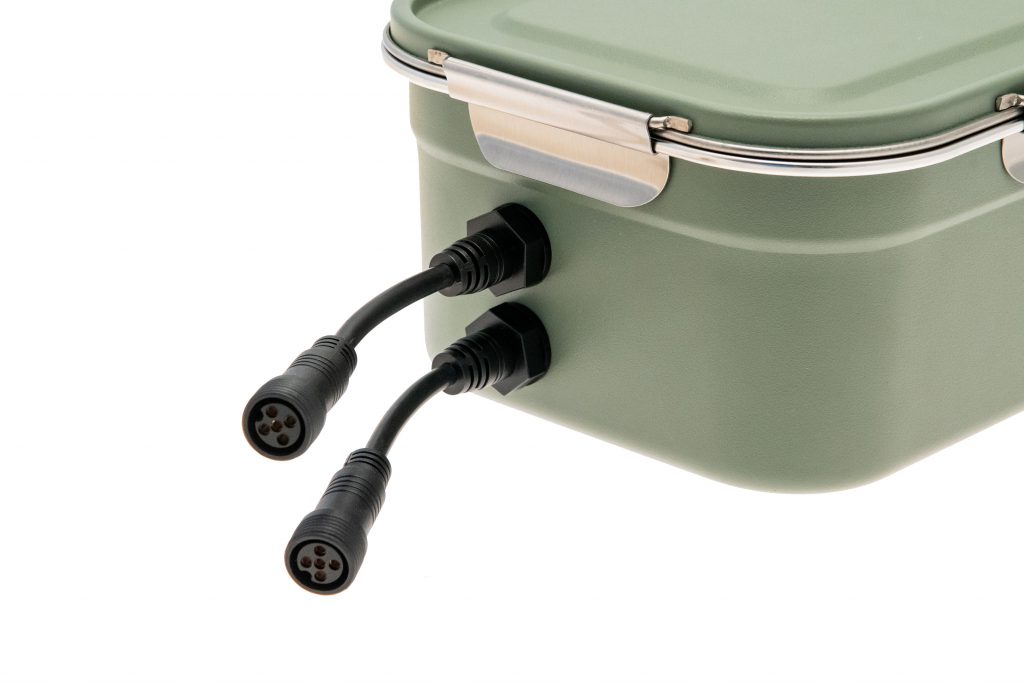 The Camtraptions Waterproof Cable System offers a new way to set up and provide power to long-term camera traps. The cables within this new system contain 5 cores: two high-current power wires and three signal wires. The system can therefore distribute power from centralised batteries, stored in a convenient location, to any device such as cameras, flashes and video lights.
The same cables can also carry a set of trigger signals, for example: half press and full press signals from a motion sensor to a camera, flash shoot signals from a camera to flashes, or video trigger signals from a motion sensor to both a camera and video light switches.
All connections within the Waterproof Cable System are made 100% secure and water-tight using o-ring seals and locking nuts.
Key advantages of the Waterproof Cable System include:
The overall number of batteries required to operate a camera trap can be reduced.
Having the batteries stored in a central and accessible location means that the camera trap can be serviced more quickly and easily.
The bulk and weight of the equipment mounted at each flash, camera or video light can be reduced.