6V Ni-MH Rechargeable Flash Batteries
The batteries are available in two capacities:
5Ah: Provides the Camera Trap Flash with 7-9 days of standby time.
10Ah: Provides the Camera Trap Flash with 14-18 days of standby time.
Note that a Flash Power Cable is required to connect these batteries to the flash.
Chargers for the flash batteries can be found here.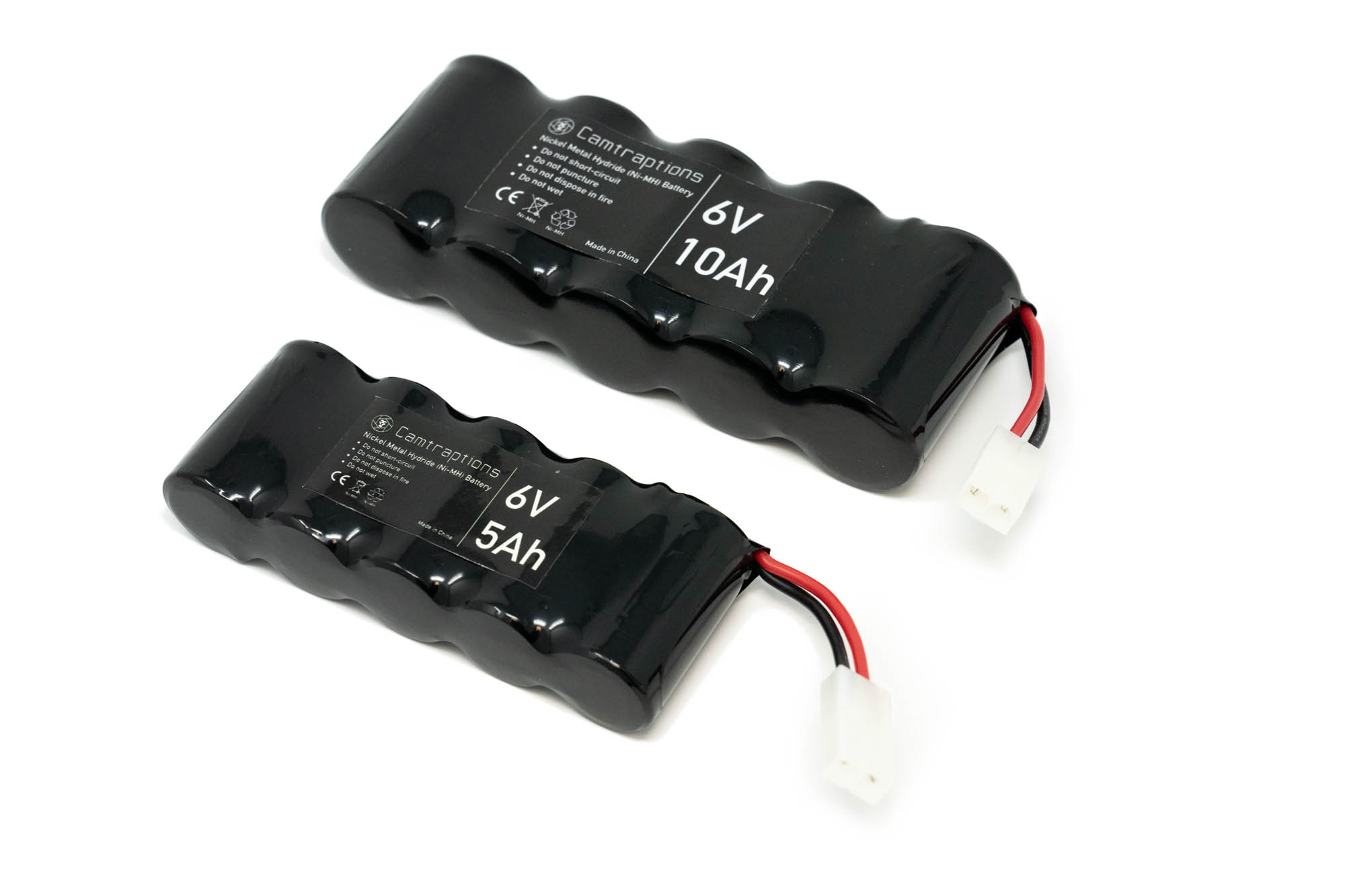 External Camera Batteries
The Camtraptions External Battery System dramatically increases the life of a remote or camera trap set-up by powering your camera with a larger capacity battery.
The power adapter is compatible with the highly popular Sony NP-F battery type. The major advantage of this system is that a range official and third party NP-F type batteries are available in a variety of different capacities and sizes. The largest NP-F970 battery has a capacity of around 8,800mAh.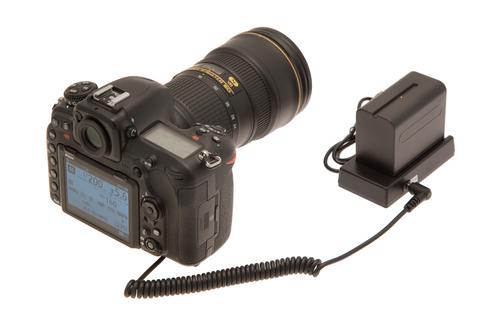 Batteries for Wireless Triggers
Ni-MH rechargeable battery pack
This 10,000mAh capacity Ni-MH rechargeable battery pack is designed to provide external power to Camtraptions Wireless Triggers. On a full charge, the battery pack will provide the Wireless Triggers with around 12 weeks of standby time. Chargers are available here.
These External Battery Kits extend the life of our wireless triggers by allowing each unit to be powered by D or AA batteries.