Camera traps are stationary cameras that are triggered automatically when an animal moves into a pre-determined position. This is the most effective technique for photographing elusive and nocturnal wildlife. In order to achieve high-quality results, we recommend using a DSLR camera, triggered by a motion sensor.
Store
Visit our online Camera Trap Store to discover our range of camera trap products.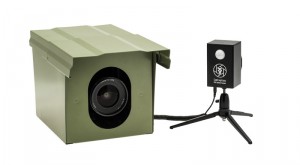 Learn Camera Trap Photography
Find out how to take high-quality camera trap images with your DSLR camera in our free video tutorial series.
Showcase
Visit our camera trap showcase to view example images taken with our camera traps.