Free Camera Trap Photography Ebook
60+ pages of expert advice!
One ebook that will take you from getting started to seasoned camera trapper…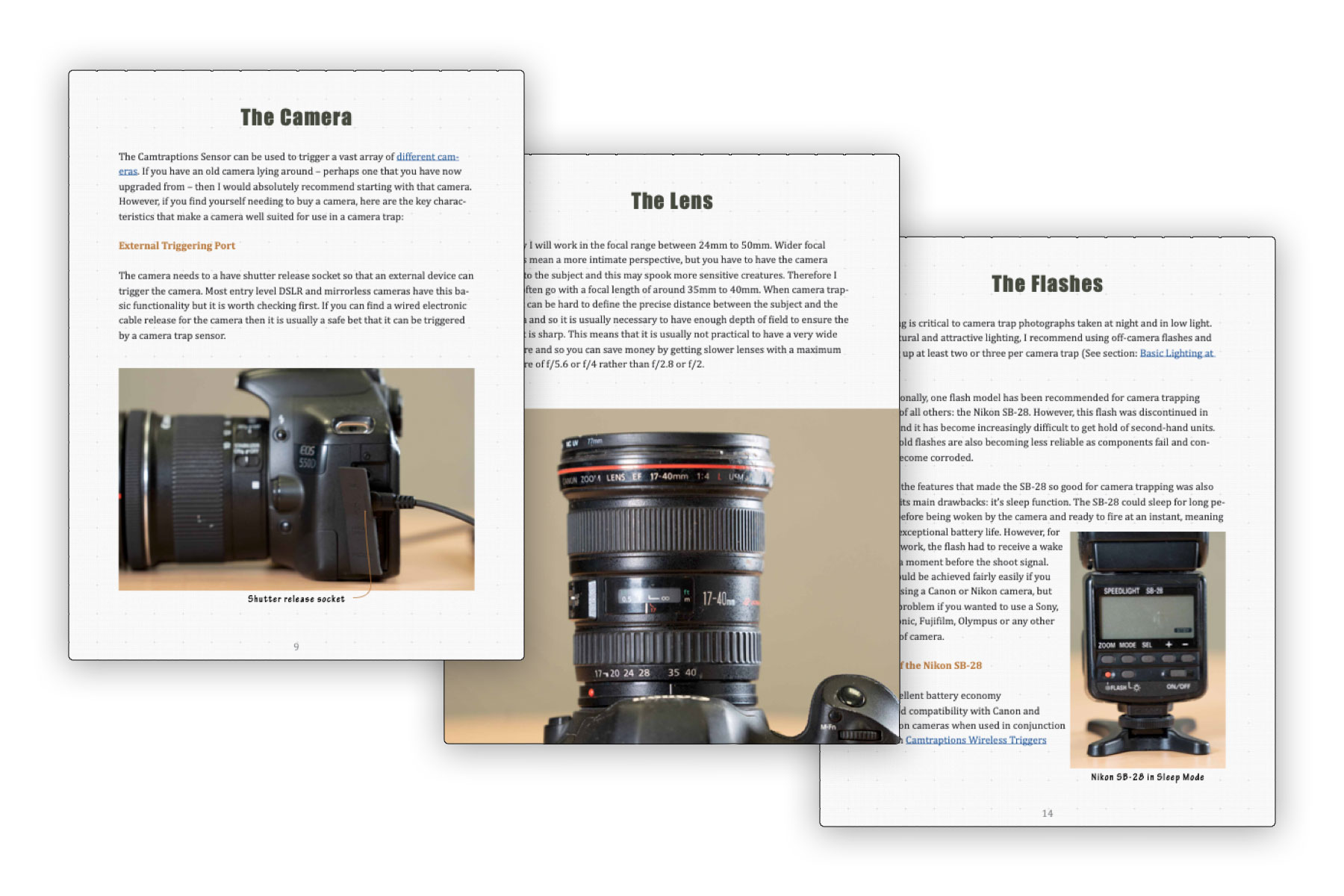 How to detect animals, the best cameras and flashes for camera traps, protecting your equipment, powering your equipment for long periods, wired vs wireless and more…
Camera settings for various types of image, how to get perfect exposures day and night, expose the night sky and subject in a single frame, lighting your subject and more…
Where to place your equipment, how to increase your chances of getting the shot, ethics and more…
Facebook Group
Join our Facebook Group to discuss remote and camera trap photography techniques and equipment. Click "Join Group" and your request should be approved within a day or so.